Coming the end of March!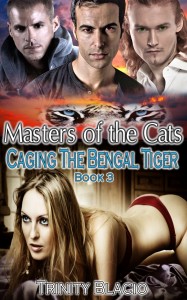 Available now…
AVAILABLE NOW! ~ THE VIRGIN WITCH AND THE VAMPIRE KING: WEDDING BELLS TIMES FOUR
Nominated for best Vampire Menage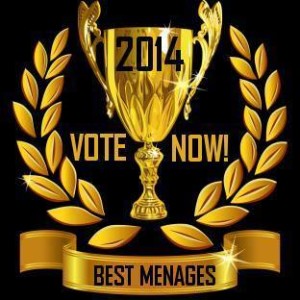 Buy it today from:
Best-selling paranormal romance author Trinity Blacio brings her characters from the beloved short story, The Virgin Witch and The Vampire King back in this riveting page-turner that culminates in not one, but four, supernatural Christmas marriages.
The ancient scrolls decreed that she was made for the Vampire King. But they failed to mentioned that she would also be mated to two werewolf brothers and a prehistoric vampire.
When the four of them join forces to protect her, love her, and drive her crazy, Beth knows she's in trouble. Not to mention the fact that war is breaking out all around them and Beth has to plan for her wedding to not one man, but four.
Edward had always been a patient man, but after two kidnappings, a shooting and being cursed, he was ready to rip someone apart. However, he wasn't the only one.
Dred and Rock Nester, werewolf twin brothers, were hired to guard the King's woman. The only problem was she was also their mate as was the Vampire King himself.
Lucas, one of the original vampires, and mate to Beth Roman wakes up to a new world and a human witch standing before him. A war is brewing around them, but his only concern is her safety. Nothing or no one would harm their woman even if all of then have to coexist with the other men.
AVAILABLE NOW! ~ RUNNING IN FEAR: A CHRISTMAS TO REMEMBER

Buy it today from:
Christmas was once more on them, and everyone is together, but Shelly doesn't care. Depressed and feeling alone, she's watched as every one of her close friends gave birth to their children. On top of that, Bo's being an Alpha of a pack of big cats is not all that it's cracked up to be. Prejudice, threats and downright rude people have had her crying at every turn. Even Bo seems distant…
Bo knows something is wrong his mate and he will stop at nothing to find out what it is. Relying once more on old times, Bo knows it's time for a Reticulon. With Buck, White Eagle, and Argos now her mates they will surround her with all the love she could want. No one will threaten what was his again: he will give her a Christmas to remember.
AVAILABLE NOW ~ I DREAM OF JINNS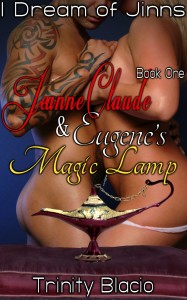 Buy it today from:
Becca Stewart is in hiding, and an outcast from her family. The only one who believes her and remains her friend is Amy. And that's only because Amy had witnessed the horrific events with her.
Becca had always been a believer in other beings, but actually seeing vampires rip apart two people onenight was just too much for her. But, Becca soon discovers the realm of the Jinn and her soon-to-be two husbands, and her life is changed forever.
The Jinn realm is slowly dying. King Saalis has no choice but to have each of his men in need of a wife send out a personal calling card. Together, the brothers, Jeanne-Claude and Eugene, not only save Becca and Amy, from the wrath of the vampires, but find love in a new world.