New Series! Grandmas Need Loving Too!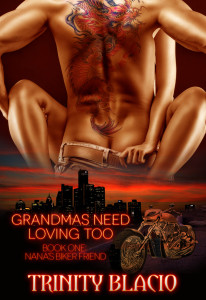 Book One: Nana's Biker Friend

Buy it today from:
Twenty-five years she'd given up of her life to only have her bed empty and cold beside her. Maria Tahoe, grandma, divorcee and going through menopause from hell. All she wanted was to spend time with her grand-babies and live a quiet life, but it seemed fate had different plans for her.
A second chance to start all over, but of course there had to be danger with said chance. Could Maria stay alive long enough to fulfill her true destiny with this man, Alexander Winslow or was it wishful dreams wanting love for this Grandma?
The Empress' Rapture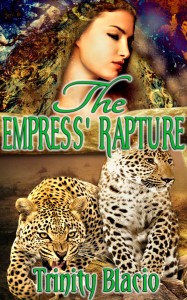 Buy it today from:
Sierra Blacksmith is a woman of many passions and unrealized potential. Being the youngest daughter of a werewolf and a Fey is not always easy, not to mention the fact that her father is clan leader. Sierra longs for a normal life. Just when she thinks things can't get any worse, she discovers her boyfriend is a two-timing Troll! He was a troll, their families' enemy, who would go to any lengths to get between her virgin thighs. But, no that wasn't enough. In walk two men claiming to be her mates, Roman and Garth Doming. They not only dominated both her thoughts and desires, but also introduce her to her third mate, a half demon and half fey.