New! The Fantasy Alive Series: Laying Claim to the Soul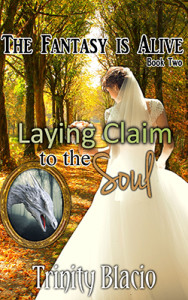 Buy it today from:
They say that everyone wants adventure in their lives, but Tabatha is the complete opposite, she craves normalcy. Yet Tabby is the one who has someone trying to kill her and everything she loves.
Throw in a wolf shifter, a demon, and a dragon-alien enforcer patrolling this sector of the universe, is enough to send her running for cover. .
Then one of her best friends, Shannon, turns out to be some kind of god with too much power. Yea, normal would be good. Tabby is so not prepared the handle this.
New! Her Stepbrothers' Are Aliens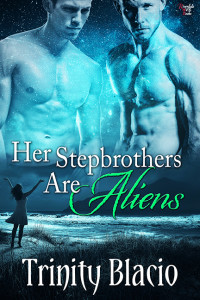 Buy it today from:
Lea Clark was so happy when her Mom finally found the man of her dreams. She thought that not having to worry about her mom any more would take a load off of her shoulders, but she got so much more than she ever imagined when she married into this family!
Not only had her mother married an alien from another planet, but her stepfather was from a family of warriors to boot.
Did she mention that her stepfather had, not one, but two hot sexy warrior sons? And that her so-called stepbrothers claimed she was their mate as well?
Talk about keeping it in the family!
New! Her Stepbrothers' Demands
Buy it today from:
When her mother agrees to be transformed into a werewolf to join her mate, Jasmine feels abandoned and alone, and does the only thing she can do; she tries to leave.
The fact that the man she had considered her real father' isn't human, but an actual werewolf, just proved that there were other beings, not human, in this world. It made her remember that her real father (who had abused her as a child), had given her to the Nightmare Man that one night (a secret she had kept hidden from all, until now).
But now that she learns that in addition to having a werewolf for a mother, she has two were-cowboy stepbrothers (who are too hot to handle), it's almost too much to take. They were the dark cowboys of her dreams as a teenager….. Can she give in to her were-cowboy stepbrothers' demands?